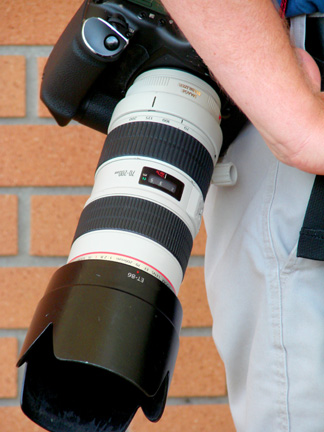 Our photography needs and our clients dictate that we use only the best sporting event and creative photographers. We've all been out to our kids football games, indoor volleyball events and surfing at the beach, sometimes with expensive camera equipment, only to be disappointed with the results when we processed our images. Why did I not get the action I was seeking, why are my images so dark or where is the colour and detail? All good questions and all answered by professional photographers who have invested their lives in the understanding of where to shoot from, where to be to catch the best action, what lens to use for a particular shot and how many images to shoot per second to ensure you capture what you need. There is no substitute for experience, love of the image and investment in expensive camera equipment. While Action Plus Sports Images prides itself on our ability to bring a great product to market, that great product is captured by our represented photographers, who mostly cover one or two sporting events to make sure they are experts in bringing you that special image. It will be of no surprise that a great football photographer has a far different view to an Ocean Going yacht shooter. Our photographers are hand chosen to provide us with a great balance across over 300 different sporting events and we constantly seek new shooters who are showing great skill in their specific sports areas. Our contributing photographers include:
Alan Edwards:
A Manchester based photographer with Nikon D3 equipment and over 25 years of sports photography under his belt. Alan is one of the British Gymnastics Team official photographers and has covered the Olympics in Athens and London under their name. He is also football mad and an Everton supporter. Alan travels worldwide for his events, but with his North-West location covers all the Manchester and Liverpool games.

Paul Walsh:
Based in North Dublin, Ireland, Paul specialises in rugby and football and is a die-hard Liverpool FC and Leinster Rugby supporter and avid badminton player. Shooting with the very latest in Canon equipment (Canon 1DX) he has recently covered the Emerald Isle Classic and Navy v Notre Dame American Football event. He covers major events for Action Plus including the 2011-12 Europa Cup final at the Aviva Stadium in Dublin.

Nigel Cooke:
Originally from Belfast, Nigel has been shooting for Action Plus since 2012, and is now part of our Operations team based in Portrush N. Ireland. A die-hard Manchester United fan who, unsurprisingly, counts football as one of his favourite sports to shoot. Working with the latest Canon camera equipment he enjoys looking for something a 'little bit different' during the game which helps to enhance the overall story. Outside of sports he is also a passionate wildlife photographer as well as a long distance runner.Of course, there are many, many more (perhaps 80 or so) and we will continuously update this page to profile all of these great photographers who make up or contribute to our image collections each week
New Photographers:
Most of our great imagery is produced by our own photographers. If you think you would like to be considered to work with our photography group at live sporting events, you will need, at the minimum, some professional equipment, such as Nikon D3 or D4 cameras, Canon 1dx or similar, lenses that allow you to capture all of the event and systems to support the processing of the digital pictures. If you have these systems and wish to be considered, please send us a link to your website or images and explain more to:
photography@actionplus.co.uk